What are the Basics of Plumbing & Appliance Installation?
Research shows that in the U.S, plumbing leaks waste 1 trillion gallons of water annually. Major leaks need professional attention. Failure to seek help can result in extensive damage and water wastage. When most people hear about plumbing systems, they think of faucets and toilets. They don't understand the basics of plumbing and appliance installation.
If anything should go wrong, it becomes hard to diagnose and solve the problem. It's best to contact plumbing professionals like Atomic Plumbing to understand how plumbing fixtures work. They are highly trained to do home improvement projects that involve plumbing installation. The plumbing system is one of the first things that gets worked on when building a new house. It consists of three main components. They include a water supply line, drainage pipes, and appliances. Here is all you need to know about plumbing and appliance installation.
What Are the Basics of Plumbing Installation?
The first step is to set the sewer accommodation stubs. They are set before pouring the foundation of a house. Plumbing contractors work on the system throughout the construction process. The local codes dictate standard plumbing procedures. The design of your home will determine the pipe routing layout. It also determines the pipe size and home fixture placement.
Drain lines and fixtures are installed before the construction of the wall. All these need to be done by a company that offers emergency plumbing services. That is if you want the task done right. A licensed plumber must do plumbing installations. Or, if you do the task yourself, you need to work under the supervision of a licensed number. They will oversee and approve your work.
The Rough-In Plumbing Phase
This phase occurs in conjunction with duct and wiring installation. The process takes place after the completion of the framing before hanging drywall. It's the best time to install main drain lines on floors connected to the stack.
It's also time to install tubs and water supply pipes. A plumber will set toilet flanges or tubing during this phase. This stage is where builders figure out where every plumbing line should go.
Large Fixtures
Plumbing contractors install large fixtures during the framing process. They do so before the walls go up. It can include a whirlpool, tubs, showers, etc. This step is necessary as the fixtures are too large to go through the door after they are framed up. The room is built around the fixtures. A lot of construction takes place during this stage.
So, contractors have to cover the fixtures. They can use rugs, old blankets, or cardboard to protect them from damage and scratches. After finishing the flooring and the walls, they connect the toilets and sinks last.
Main Water Supply Line
Once the large fixtures are in place, it's time to hook up the main supply line. The main pressurized line is set below the frost level in the ground. It helps prevent pipe bursts during winter. Once inside the house a main water shutoff is installed. The main water supply lines will be connected to the cold water feed for the house.
Drain Pipes
The main supply serves to bring clean water into a house. Drainage pipes take the liquid waste and dirty water out of the house. The main drain runs from the ground floor to the roofline and measures 4 inches in diameter. All the waste drains connect to the main drain (vent-and-soil stack).
It then directs waste to the primary sewer drain. This drain is located below the frost line to prevent freezing. Finally, it goes into the municipal sewer lines or a septic system.
Vent Pipes
Most people don't think a vent is crucial for the plumbing system, but it is. If the sink is not used for hours, the drain gets filled with air. Vent pipes release trapped gas and ensure the system flows smoothly. They usually measure 2 inches in diameter. The size may vary based on the layout of your house. In most cases, you only need one vent pipe. Extra vent pipes are primarily installed in areas far from the main vent line.
Traps
Traps and other small fixtures are installed after all the other components. Plumbing contractors also add other fixtures such as dryer and washer hookups.
Traps are U bend small pipes that constantly retain small quantities of water. This prevents the backing up of sewer gases into the house. It also saves small items like earrings when they accidentally go down the sink.
Can All Plumbers Install a Sink?
Highly trained and qualified plumbers can install sinks. Most people believe that plumbers work on clogged pipes and install toilets. But they are also qualified to install your sink. Below is the sink installation process they follow:
Preparation
You have to choose a new sink before a plumber removes your old one. Professional plumbing contractors will help you choose the right size. Selecting a smaller one means that you will have gaps from the edges. Also, they'll help you identify extra features that you may need. They include a built-in soap dispenser, a sprayer, or a filtered water tap. The number of holes should match your desired configuration.
New Sink Installation
A plumbing contractor will remove all the parts off the old sink. They will turn cold water and hot water off for your whole house. They'll also turn off the power circuit to the garbage disposal. Next, they will turn the faucet on to let water in the line and release pressure. Then, they will use a solvent and a putty knife to remove any caulk. It's best to leave the sink installation process to a plumber.
Since you're not a professional, you could make a mistake that could result in a water leak. But a professional will offer quality services to ensure you have a functional sink.
Can All Plumbers Install a Toilet?
A plumber is the right professional to hire to install a toilet. You may feel tempted to install your toilet yourself to save money. But the truth is installation is more than just replacing an old toilet. Professional plumbers have the knowledge to secure the toilet correctly to the toilet flange. This helps to avoid problems with flooding or leaking. They will change all the pipes that are not compliant with the current building codes.
A plumber will install your toilet with ease. You will have peace of mind knowing they have done the installation correctly. Incorrect toilet installation can cause an imbalanced toilet or slow flushing. Toilet installation can be challenging if you lack the tools to do it. Without a proper understanding of the task, you can end up doing more damage than good. Hiring an experienced plumber guarantees correct installation and professional service.
A plumber will come over and tell you if you need a new toilet. It's worth finding a professional to look at your toilet before replacing it. They will also help you buy the right toilet for your bathroom. A plumber will help you make the right decision. There are many options, from advanced specialty toilets to basic gravity flush toilets. They won't have issues installing the perfect toilet for your home.
Can All Plumbers Install Water Heaters?
Installing a water heater is something that requires skill. It's not advisable to do the installation as you risk making serious mistakes. At first glance, it may seem like installing a water heater is a simple task. But it is dangerous if you don't have proper training and background experience.
Gas water heaters are the most common. Any mistake made during installation can cause property damage, injury, and added expenses. Highly trained plumbers can install water heaters. They are professionals who can advise you on the best water heater for your home.
They are familiar with all the different options available. A pro will assess your current and future hot water requirements.
They will also check the condition of the drains and pipes connected to your water heater. A plumber will explain to you the available options before doing the installation. An expert will ensure that your water heater components match the product descriptions. They will confirm that the installation accessories are high-grade and durable. The plumber will also obtain the proper city permits and have the work inspected by a city official
Why Should You Use a Professional to Do Plumbing Installation?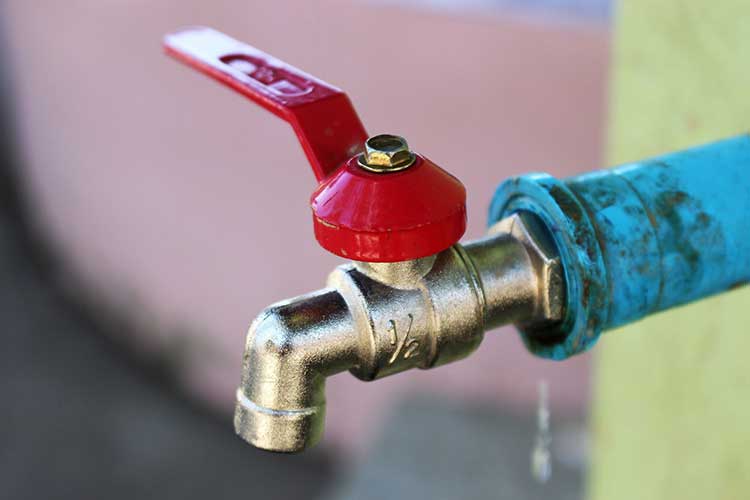 It's crucial to protect your home against water damage. That's why it's best to leave plumbing repairs to specialists. They go through education courses and extensive training to accurately do installations. This is necessary to repair leaks and clear drains safely without damaging pipes. Here are the top reasons you should use a professional to install plumbing.
Professional Grade Products and Equipment
Local home stores sell a wide range of plumbing tools. But the products are usually not the same ones used by professionals. Manufacturers make two kinds of products. The ones they sell to licensed professionals and the ones they sell to the public. Toilets and water heaters are good examples. Professional supply warehouses only sell their products to licensed plumbers. Only licensed specialists can use some plumbing solutions like sewer cameras. They are also costly to buy, and if you find one, the quality is not guaranteed. A professional will use the best products to correct plumbing issues. They will offer the right repair solution.
Prevent Water Damage
The most common call most plumbers receive is a home repair done incorrectly. A lot of things can go wrong when handling pressurized water lines. Improper repairs can cause floods which cause water damage. A typical example is replacing supply lines and water shut-off valves. Professional plumbers use new supply lines when replacing water shut-offs. Reusing supply lines causes the threading to weaken, eventually causing leaks.
When repairing drain lines under sinks, it's vital to know the parts to use and how to connect them. A repair may seem simple but turn out to be tricky once you start doing it yourself.
Professional plumbers will take time to inspect the repair. They will confirm that there are no leaks. They will do all they can to avoid causing overflows down the line.
Extended Warranties
One of the greatest advantages of working with a plumber is the warranty. Professional plumbers offer a guarantee for their work. At times they also provide additional product warranties. After plumbing installations, they will provide you with parts and a labor warranty. Even though leaks don't often happen after repairs, they may be caused by a faulty part.
Installation of some appliances such as water heaters is a significant investment. Having a professional do the installation keeps you protected. You have someone to contact if anything goes wrong.
Also, if a part is defective, the plumber will cater to the replacement process. They work with specific manufacturers to protect their clients.
The best plumber will use the best products and installation processes. You will not incur extra costs if something goes wrong.
Safe Repairs
Safety is one of the reasons why you should leave plumbing projects to professionals. Plumbing services need special skills like soldering and digging. Also, one needs to know how the plumbing system works and the plumbing code. Most home plumbing repairs like replacing gas or water lines require digging.
Licensed plumbers know the proper authorities to contact before excavation or trenching. Knowing how to access pipes safely and where the lines run is an integral part of a plumber's training. They use specialized skills like soldering to repair water connections. Such processes are necessary to mark underground lines. It is essential to prevent damage during the plumbing process. Professional plumbers receive safety training regularly. They will ensure that your home stays protected at all times.
A lot of times, plumbing repairs also need city inspections and permits. It means a licensed plumber can only do installations. They can accurately diagnose the root cause of a plumbing problem. A plumber will also provide fast and effective installation and repair solutions.
Prevent Future Problems
Plumbers can easily avoid some plumbing issues. When you contact a licensed plumber, the installations will be done with expertise. Moreover, they will take time to educate you on avoiding future problems. For example, if your kitchen drains clogs, they will identify the cause of the clog. And they will provide you with plumbing tips to avoid slow drains. A lot of plumbing leaks result from excessive water pressure.
Whatever plumbing fixtures, they will tell you how to avoid common problems. Training and experience in plumbing systems are how pros can know the cause of issues. Knowledge helps them identify the correct installations and repairs for good.
What Kinds of Appliances Can Good Plumbers Install?
Plumbers also install appliances. If your home appliances have become defective, don't do the installation yourself. Attempting to do the installation increases the risk of malfunctions and future leaks. Improperly installed appliances decrease in value. It becomes hard to sell it in the future. Plumbers have the required knowledge to install all kinds of household appliances. So, here are the types of appliances that a good plumber can install.
Dishwasher Installation
Dishwashers need a source of water to perform their job. Proper installation is necessary to prevent potential damage and floods. When the dishwasher fails to regulate water correctly, it stores it inside. The result is water collecting in the shallow tray, and within no time, your kitchen will be flooded.
Plumbers have the proper knowledge to install your dishwasher correctly. They are aware of the dangers of improper installation. A professional will follow the necessary steps to ensure the installation goes smoothly. They will ensure you avoid potentially expensive issues in the future. It's worth it to have the installation done by a professional the first time. You'll be comfortable knowing help is a phone call away if anything should happen.
Faucet Installation
Many homeowners think that they can install home faucets on their own. They believe doing this will save them money instead of hiring an expert. But it's only after they try to do the installation that they realize it is not as easy as it seems. In short, faucet installation is not an easy job. It's best to hire a plumber since they have the right tools that you need. Often, you may end up paying less for installation than buying new tools. Installing a new faucet involves the entire plumbing system. Plumbers have the necessary experience to prevent leaks in pipes. They will install all the fixtures well to offer a watertight seal. Besides, plumbers know to install different types of faucets. So, you are sure that they will put things together tightly to prevent leaks.
Dryer and Washing Machine Installation
A plumber has the right expertise to install dryers and washing machines. During installation, washing machines should be connected correctly to a water source. Failure to do so may cause leaks, mold, and floods when they work most. Dryers don't need a water source but need to be connected securely to a vent. Improper connection means that the dryer will not have any place to send their heat. This may result in a fire or breaking down of the machine. Plumbers have the right training to connect such appliances to the appropriate source. By hiring a professional, you reduce the likelihood of potential complications.
Freezer and Refrigerator Installation
A freezer or refrigerator with an ice maker needs to be connected to a water line. You will need the help of a plumber if you don't have one pre-installed. This is a task that should be done strictly by a professional. A plumber will connect the appliance to the new line quickly and efficiently. Attempting to do it yourself increases the risk of a pipe burst. Save yourself the embarrassment of calling about a mess you made unintentionally. Instead, hire professional plumbing services to connect the line to your appliance.
Garbage Disposers
A garbage disposer is an appliance that is motorized. You can activate it manually with an electrical current. It comes with an internal rotating flywheel used to shred food waste. The waste is then let out through the drainage systems. A garbage disposer is usually installed next to the kitchen sink. It's highly recommended you seek the help of a licensed plumber.
Don't do the installation by yourself as you may cause a disruptions the pipe. Plumbers follow the set regulations. They are highly trained to fix the pipes correctly to prevent leaks.
Hire the Best Plumbing Services For Home Improvement
You now know the basics of plumbing and appliance installation. The next step is to look for the best plumbing services. There are a lot of companies that offer home improvement services. It's crucial to do a background check and compare multiple companies to identify the best. Here at Atomic Plumbing and Drain Cleaning, we are the number one choice for Virginia Beach plumbing and repair. Our company has served the Hampton Roads area for more than 50 years.
Contact us today to know more about our services.