SATISFACTION GUARANTEED SINCE 1968

Atomic Plumbing is your first call for Virginia Beach, Chesapeake, and Norfolk plumbing needs – residential or commercial.

Financing Available

For unexpected emergencies or repairs that don't fit into your monthly budget.

Free Estimates On Large Jobs

Compare with confidence. We offer the highest quality service at a price you can afford.
Schedule Appointment
PROFESSIONAL HAMPTON ROADS PLUMBERS
FEATURED PLUMBING SERVICES
Atomic Plumbing has served the Hampton Roads area for more than 50 years. We are proud to be the number one plumbing choice among homeowners and businesses for Virginia Beach plumbing and repair.
We're Looking To Expand Our Workforce And Eager To Add To Our Atomic Team
Click Here To Apply Today!
Apply Today
WHY CHOOSE ATOMIC PLUMBING & DRAIN CLEANING
BEST PLUMBING COMPANY IN VIRGINIA BEACH
ALWAYS A FRIENDLY FACE AT YOUR DOOR.
Atomic Plumbing now runs fourteen trucks, providing plumbing work for the entire Hampton Roads area. We offer a complete line of plumbing services and hire the best-trained, certified technicians. Each of our technicians are journeymen and have over 155 years of combined experience.
We have always believed in giving our customers top rate service at a fair price, and we stand behind our work. That's why each customer is part of Atomic Plumbing's extended family. Our dedication has earned us the award for Best of Virginia Beach for the past 6 consecutive years.
About Atomic Plumbing
Convenient appointment scheduling to put you at ease
RECEIVE A PHOTO OF YOUR TRUSTED PRO BEFORE ARRIVAL
FEATURED POSTS
FROM OUR BLOG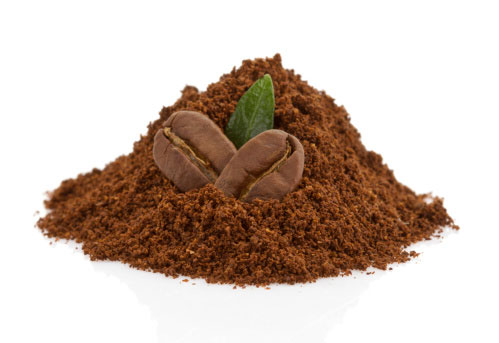 Posted By: Atomic Plumbing on December 15, 2009
To flush or not to flush: can coffee grounds damage your pipes? Despite the old wives' tale that putting coffee
Posted By: primm on November 16, 2021
As a homeowner, you know that dumping litter in inappropriate places is illegal and could causer serious ramifications.
View All Posts
VARIETY OF SERVICES
For Your Plumbing Needs

Residential Services
Atomic Plumbing has been based in Virginia Beach for over 50 years – we've seen what it takes to keep the homeowners and businesses in Hampton Roads moving. We've been voted the "Best Of" Virginia Beach plumbers for the last 6 years, and we work hard to uphold that title every day. With our 100% satisfaction guarantee, you can count on us to get it done right the first time.
When you call Atomic Plumbing, here's what you can expect: an email letting you know who to expect at your door, our plumbers using sanitary booties and drop cloths to protect your home, and a commitment to fix any plumbing problem you may have at an affordable price.
WHAT PEOPLE SAY
48,000 SATISFIED CUSTOMERS AND COUNTING
Justin is the guy you want to fix your plumbing issues. Very professional, courteous and knowledgeable. He took the time to explain the process, cost and recommendations. Kale was also on site and was very helpful. If you need help, these are your guys!

Teresa Ardinger
14:57 06 Jan 22
Fantastic customer service. We had a particularly complex issue and Atomic kept coming back until the issue was completely resolved. Friendly, knowledgeable and professional technicians. Highly recommend.

Nathan Bullock
13:23 22 Dec 21
I called Atomic at 9pm on a Wednesday evening after I had another company complete a repair and then abandon me when they couldn't get it correct. They called me back that night and scheduled an appointment for first thing the next morning. They called by 8:30 to say they would be there in a 1/2 hour. They showed up 30 minutes later, spoke to my wife about the situation and told her that they absolutely could fix the problem even though the other company said it couldn't be done (for under $4k). They gave me a very reasonable price of $525 and we agreed to let them do the job. They went right to work and had the job completed and cleaned up quickly. They were complete by 11am. This is the second time that we have used their services and we will not be using anyone else in the future. They are professional, courteous, compassionate, well educated and I would recommend them to anyone needing plumbing service in the Hampton Roads area. Thank you Atomic Plumbing!

We had a major leak and needing water pipes and a new hot water heater installed. We called Atomic Plumbing and they had a plumber here 30 minutes after opening the morning after our disaster. Justin and Keaton were amazing. They worked fast, efficiently and were so professional and sweet.Thank you so much! We will be using this company for all of our plumbing needs

Kayla Selleck
17:30 13 Dec 21
The guys from Atomic are friendly and knowledgeable. They did such a great job and helped me with some leaks that might have cost thousands of dollars if left undetected. My water meter was running and I was notified by the city there was an issue. Ryan and Mike found it and fixed it. Thank you so much.

Martha O'Gorman
22:44 16 Nov 21
Discovered a badly leaking gas water heater this morning. Atomic had Ryan and David out to the house within the hour and they had a new one installed before 1 PM. WOW. Just like every tech we've ever had from Atomic, they were courteous, professional, and highly skilled. This company and all of it's members are the best crew you could ever want on the job. Atomic Plumbing is in a class by itself.

James Hutton
17:14 20 Oct 21
Ryan came out originally to inspect our 22 year old gas hot water heater. We weren't having problems with it but felt we were living on borrowed time as it certainly outlived its expected life span. In just a few days Ryan and David installed a new hot water heater and it's working great. Ryan even noticed our gas line in the attic was too close to the roof line and adjusted it making sure exterior nails wouldn't accidentally puncture it. They were extremely polite, professional and timely. Even the person that originally took my call was courteous and updated us on who was coming with a picture and when they would be here. No surprises. Very happy with this transaction.

Donna Brashears
17:53 13 Oct 21
We had horrible water pressure and Richard came out to address it. I was very impressed with the staff and the professionalism throughout. Richard was great and helped us out. I can't tell you the difference in our shower now. So glad we didn't just put up with it. Will definitely use them again

Chanin Miller
01:37 20 Sep 21
Jim & Mike did an awesome job. They were very professional, courteous and friendly. Jim diagnosed the problem, gave a quote, and went to work. In addition, they did an excellent job of cleaning up after themselves. I highly recommend atomic plumbing to anyone looking for plumbing services.Jim and Will did an awesome job putting in our grab bars. They did some extra work that was above and beyond what was expected. They did a good job of cleaning up after themselves. I will recommend atomic plumbing to my friends. (See More)

Andrea Schwartz
19:15 14 Sep 21
Called Atomic Plumbing and was able to get an appointment the next day. Communication from beginning to end was awesome. They kept me informed during the whole process. The problem was fixed with an explanation of what the issue was. I will definitely use Atomic Plumbing again if needed. Great customer service!

Austin Perkins
23:38 23 Aug 21
Everyone was very helpful and worked with us to schedule the plumbing repair around the contractors schedule.Our home owners claim was handled very promptly and according to our insurance's requirements which meant we were reimbursed quickly.Thank you all!

Ellen Knarr
17:18 20 Aug 21
First time I have used Atomic and throughly happy to have used them.Scott was incredibly polite, honest, and took care of our needs.We have had our share of bad plumbers and I highly recommend them.I don't post many reviews, and again, first time I have used them in my 51years on earth. Finally happy to find a good one!

david brophy
21:55 28 Jul 21
Mid afternoon call made to Atomic when kitchen sink and washer drains were backed up. Then discovered bathroom commode when flushed made the tub gurgle. Tech Ryan arrived within an hour which was faster than expected or promised. Cleaned the main line and then the kitchen. Sounds simple enough but it wasn't. Now all is flowing like a rivers stream. After putting away his equipment and inspecting everything before for the day he noticed that the disposal was leaking under the sink. It was at the end of the day now. To avoid overtime pay he said he would come back in the am. Since I don't have a dishwasher I said let's not replace the disposal but re plumb the drain. He arrived on time today and finished the project.This is my second experience with Atomic and it's equal to if not better than the first thanks to Ryan Dean. Ryan is a true profession. From arriving, surveying the issues, explaining the costs, work performance it was excellent. Nothing in today's world is cheap or free. The price paid to Atomic is worth it. That's a good feeling to be satisfied.I would suggest to all future customers reading this without previously calling Atomic to do so. Matter of fact even if you have a problem tell them as it will only be an opportunity for them to improve. All companies we call irreguardless of trades need the feed back.I will call them in the future when a need arises. Was impressed enough that I called the supervisor and informed himhow good the service was. From the receptionist onward it seems that they all take happy pills and enjoy what they do with Atomic.Bob Jennings

John Jennings
14:46 20 Jul 21
Bad hot water pipe leak under our slab. Supposedly fixed by another plumbing contractor 2 years ago. Not so much. This time it was fixed properly with new, sleeved pipes. The plumbers on the job were courteous, professional, on time and very very respectful of our property. They completely sealed off the laundry room so no dust or debris got into other rooms. Easy clean-up after a very big job! As seniors it's important to find trustworthy folks to do this type of job. Will go back to Atomic every time!!

Richard Pouliot
18:01 15 Jul 21
Randy Creekmore was excellent! Very professional, courteous and super pleasant! Loved his knowledge on the repair needed and he quickly repaired an item that was installed recently and was under warranty! I will ask for him again for our next repair! Thanks for sending Randy! We appreciate him!

Mike & Allen were on time and very professional. They quickly identified the problem and explained everything in detail. The repair was quick and even though an unplanned expense, i had plenty of peace of mind knowning i could trust the techs making things right. Great job Atomic, I would highly recommend you to anyone for proffesional work done right.

Killerswarm 2015
00:45 29 Jun 21
Atomic Plumbing is my go-to company for all our plumping needs. as a follow-up after my annual SPA visit, i took Justin's recommendation to update our 4 eleven-year-old builder-grade toilets that came with the house when we purchased it in 2010. we decided to have them all completely replaced with Toto Drake comfort height toilets versus refurbishing the old ones. Chelsea kept me updated via emails. on the day of the install, Justin and Will were punctual and professional. Justin, a Master Plumber, oversaw Will as they installed the new toilets and was very meticulous throughout. during flush testing, Justin noted that while all 4 included fill valves were operational, 3 weren't to his satisfaction, so during their lunch break, they grabbed 4 new fill valves. he was very pleased with their operation after installation. upon completion of the job, they hauled away the old toilets and cleaned up so well one would never know they were here in the first place! during checkout, he made corrections to the original price quote, properly discounting for being an SPA customer and reducing the prices for the 3 subsequent toilets since they were installed during one visit (a savings of ~$700). i will continue to HIGHLY RECOMMEND Atomic Plumbing for anyone's plumbing needs!

winter storm Grayson 2018 hit southeast Virginia pretty hard. suffered a frozen pressurized pipe burst. left messages with 2 top-rated companies after comparing Angie's List reviews. Atomic called within a half hour. the other company called 6 hours after to tell me i'm still on the wait list (ha!). Tiffany (Atomic) was very understanding and empathic; she updated me quickly via text and email. Justin arrived 2 hours after my distress call. he went over the repair procedure and their fee structure where they charge a flat fee based on the type of job. the repair itself was pretty quick, but he waited a good amount of time for it to cure. he stayed by the repair as i slowly opened the water main. flawless repair! as he closed the ticket, he encouraged add'l steps to prevent a future mishap. did i mention he brought his own shoe covers?! this was an EMERGENCY ON A SUNDAY, and they handled it with friendliness, honesty, efficiency and dependability (it's nasty out there). very highly recommended!

We just moved into our new house earlier this week and suddenly our toilets stopped flushing altogether. And then our shower stopped draining and there was a leak on our ceiling. We called Atomic Plumbing and Don arrived within a couple of hours. He tried snaking our outside drain line but something inside broke his snake. He left for the day and came back the following morning with a bigger snake/camera. He worked on our pipes for hours and in the end, we have running toilets and a shower that drains and no leaks. Don was absolutely phenomenal. He was friendly, knowledgeable, and we are so incredibly appreciative of his hard work. We would recommend Atomic Plumbing to everyone!

From the receptionist to the technicians, I was treated respectfully and empathetically. They eased my anxiety and even called to update me as to the expected arrival time. I was impressed with their professionalism and sense of pride in their work and company. I saw the commercials: Now I believe them! I will continue to be an Atomic Plumbing client.

Joan Cochran
15:37 19 May 21
Excellent. We have been using Atomic Plumbing for years. They are consistently excellent which is a tribute to the owner, management and technicians they employ. Justin and Will came out for this call - they were respectful, knowledgeable and efficient and got a complicated drain system for a condo complex cleaned out and restored to service promptly. The also took all the recommended CDC recommendations for Covid transmission prevention and properly and extensively protected the apartment infrastructure from being impacted by their work. Just first class all the way. Chelsea was the receptionist/dispatcher - comms were excellent and efficient and she kept us up to date on scheduling. You just can't go wrong with Atomic Plumbing for any plumbing job big or small. Highly recommended.

Cruise Cycle
18:57 15 May 21
Long story short-the blockage of our main drain was on the city side. Kim was an absolute life saver. She explained what might be happening and advised I call the city first. I followed her instructions and sure enough it was in the easement. Kim's honesty and professionalism is truly appreciated and even though I didn't need their services this time, my first call will be to Atomic whenever I need a plumber. Good to see not all companies are out to make a dollar via predatory practices. Thank you, Kim! Atomic Plumbing has a great employee.

Richard Wright
17:01 09 May 21
Atomic replaced our hot water heater for us and did such an amazing job. The technician was very professional and knew exactly what he was doing. They even fixed things that we did not know were wrong and had a city inspector come check the work after the job was completed. I also love that they provide a discount for community members and military.

Kelly Metz
17:45 03 May 21
Randy initially came out to our home to replace a drop in kitchen sink. What I really appreciated about him was he came in listened to what we were looking to do. He assessed the situation, looked at the sink and diagnosed the problem and concluded that the current cast iron sink we had was in really good shape and saw that all we really needed was to repair the drain area under the sink. He gave us prices for three different options and from those options let us decide which was the best option based on price. Some companies would have come in pulled the sink knowing it could be repaired just to make more money off the job and we would have been none the wiser that repairing the sink was an option. He also replaced the garbage disposal as well while under the sink he noticed some wood damage from previous leaks that occurred in the past. While his company did not do that type of work he offered suggestions on what route we could go to repair them. VERY PLEASED with Randy's professionalism and quality service. I will definitely use their services again in the future.

Edward Phillip Sr
03:15 07 Apr 21
Ryan D is a customer-focused professional. Very detailed in explaining the scope of the job, the pros and cons of every alternative solution and the cost of the whole project. Ensured that we receive all the discounts offered and answered every question. The outcome was high quality, fast service and great cost savings. I highly recommend Ryan and Atomic Plumbing!!!

Arthur Agustin
18:01 23 Mar 21
called atomic plumbing 10pm 3/21/21 the next morning at 10am Mr. Scott Perkins arrived covid protected gear and shoe cover. identified problem within minutes gave me cost option and completed repairs. very professional and knowledgeable. clean up everything after work was done. would highly recommend Atomic Plumbing to anyone. again Mr. S. Perkins truly a Pro. Thank you.

theresa parker
18:32 22 Mar 21
Late afternoon on March 9th, I thought that I heard water dripping in the area of our bathrooms. Upon checking the city meter, my suspicions were confirmed. I asked a friend of mine who is a retired contractor who he would call? He said that since since he retired he had suggested Atomic to several of his former customers. We called Atomic and they scheduled us for the next day.(Wednesday) . Wednesday morning, there was an email from Atomic telling me when I could expect a plumber. During the morning, I received two phone calls giving me a report on when the plumbers would arrive at my home.The plumbers, Shawn Dyer & technician Trey were very friendly and professional. Trey went in the crawlspace and found a leak coming from a wall behind a vanity. Shawn give me a price ,which I thought was reasonable, and then completed the work. After finishing the job, Shawn told me how to contact Chesapeake Public Utilities to file a request for a "leaking pipe bill reduction.' Both Shawn and Trey were very personable and did a super job. I have Shawn's card on my note board in case I or one of my friends needs a "SUPER PLUMBER" in the future. Herb Harrell

Herb Harrell
18:45 15 Mar 21
Wonderful company. Jim and his helper were great. Professional and thorough. We will be using them for any major plumbing issues again.

Carey Trounson
19:03 12 Mar 21
Jim Miller and John provided us excellent service! They assessed and resolved our plumbing system problems in short order. Jim and John are professional, courteous and a pleasure to work with. I'll definitely call Atomic again!

Deena Collins
22:25 18 Feb 21
Thank you guys so much. Had a clog somewhere in my lines that was making drainage to the whole house very slow and they came and cleaned it out.I scoured google reviews, Angie's list, the neighborhood app and yelp to find a company that would be timely and wouldn't break the bank.I chose atomic plumbing since they give you a flat rate up front after finding the issue before doing the work and don't try to sell you on any products, plus since I went ahead and paid for the drain cleaning, they waived the service fee and even ran their machine twice to be sure everything was cleared.They were respectful of my property and my pets, would definitely recommend.

Abby Almonte
00:02 14 Jan 21
I can't say enough about my experience with Atomic and Sean! I had sewer pipes leak in my crawlspace that had to be redone. Sean was very friendly, personable, and knowledgeable. I had gotten multiple estimates, but felt that he was the most thorough. Sean and Eric did an excellent job and were always on time and hard at work! The coordination between him and scheduling was very accommodating, and they worked with me to get the job done before my out of town guests came to stay with me. I have peace of mind knowing that it was done the right way now. I highly recommend Atomic!!

Angie Bradley
02:05 30 Dec 20
We had a great experience with James identifying a leak. He was very professional, patient, explained the possibilities and solutions very well and in a very respectful manner worked through a solution with us. He did such a great job and left such a great impression on us we will be requesting to work with him again on our repairs. Atomic Plumbing call center personnel is very professional as well, they certainly provided me with high quality service and a very fair quote. We knew what to expect during the visit and were very satisfied.

We have used Atomic Plumbing for many years. Our recent experience reinforced for us why we always call them. They are so professional, helpful, and thorough. They did not give up on our problem until they completely fixed it. We always feel they give us the best advice and do not try to up sale us on repairs or fixtures. Don is the best diagnostician for plumbing problems. Sean and Justin are wonderful too.

Susan Anderson
17:49 30 Nov 20
Impressed! Not to often you can find a contractor like this that checks all the boxes. I had a nasty sewer back up. Atomic arrived within a couple of hours of my call. Within 2 minutes Ryan determined the city lateral was the cause. He called the city and I kid you not, they were there with a big rig in 15 minutes and cleared the clog. Atomic wasn't going to charge me but while they were there I had them do a video sewer scan of the drain pipes through the house and to the street to inspect the condition of the pipes which were all good and gave me peace of mind. They DID NOT try to up sell me on bogus services and repairs. In fact the fee was surprisingly low for the value of their service. The whole experience was totally stress free and how it should be in a perfect world.I can't tell you the joy I felt working with such a trusting, competent, professional company. from the appointment with Chelsea, and the competent professional treatment from Ryan and Trey. Thank you from the bottom of my heart!

Dan Rogers
16:27 22 Nov 20
After realizing we had a blockage in our main line, we called Atomic after hours (9PM) and was graciously helped by Kimberly who was wonderful and provided guidance for calling the city as well as scheduling us an appointment first thing the next morning. Unfortunately, the blockage was on our end, but yet, fortunate enough Atomic was on their way to help. Brian showed up and identified where our sewer line was and also explained all possibilities. After discussing our options and the flat rate of service, Brian got to work and was able to successful snake our pipes and fix the issue. Very grateful to Atomic for a quick, stress-free and professional business. Thank you again.

Allissa Race
19:25 02 Nov 20
Mr. Ryan/ the technician did a excellent job. He was on time, he repair everything that I mention to him. I'm satisfied with with performance. We would love to have him again if I have any plumbing problem. I would recommend to my neighbor. Well done job.

Henry Wilson
23:28 21 Sep 20
My water heater began leaking on a Saturday morning. I called Atomic and Ryan was there to fix it by early afternoon. He was professional, personable and a skilled plumber. I was impressed by the response time and the friendly manner of the staff. The customer service from the call taker Kim was outstanding too. This family owned company will be the first ones I call if I need plumbing assistance in the future.

Kathy Williams
01:55 14 Sep 20
Hi All,Atomic Plumbing is the absolute best pluming company I have had do work for us.They have done great work for us over the years, and I will tell you not all plumbers are created the same.I am so happy with Don and the great work he did for us.You could call the home warranty..... but if you have a problem that needs to be resolved quickly call Atomic.They have also recommended great contractors. At this point if I have a problem not even related to plumbing I still call Atomic and they give great referrals to other contractors.Atomic Plumbing and your leadership, job well done, keep up the great work!!!!!!

Donald Thompkins
16:28 31 Aug 20
Happy to finally get the problem, properly taken care of.Will call again if I ever need a plumber. Brian was great!

Rebecca O'Farrell
21:41 29 Aug 20
Both Ryan D. and Ryan S. were extremely professional and responsive. Not only did they do excellent work in diagnosing the water heater problem, and replacing it, but they also coordinated with the water damage mitigation people to synchronize their work so that everything was completed in one day. Ryan D. has now worked three separate plumbing issues for us and we could not be happier.

Miriam Harris
16:23 29 Aug 20
I'm putting my house on the market and needed a (very) quick fix to a drippy shower head. The reviews for Atomic Plumbing on the Nextdoor app were excellent, so I gave them a call. They were able to accommodate me very quickly and sent Ryan out to troubleshoot the problem. He was knowledgeable, he was fast, he was friendly, and after learning I was selling my house, he went above and beyond. He knows how to coax older plumbing fixtures into operating order (just call him the pipe whisperer), he knows the building code inside and out (he pointed out several issues a home inspector might incorrectly flag and armed me with documentation with which to counter) and he repaired several small problems I was unaware of - a big help when you want your home to be welcoming to new owners.The company is great to work with and Ryan is a Master Plumber who really embodies the title. They should really consider cloning him.

Technician James Meyerhoff, Jr provided stellar repair service at my residence rebuilding a shower fixture. He was professional, courteous and expeditious. He listened to my concerns, offered intelligent options and far exceeded my expectations while completing the requested work. I have been a customer of Atomic Plumbing and Drain Cleaning for many years and have always been thoroughly satisfied with their service. Kudos to James🙂👍

Charles Butler
18:35 13 Aug 20
Based on various reviews and a number of references on the Next Door app, I decided to select Atomic Plumbing for the first time. The initial call to set up an appointment was easy and the representative explained the diagnostic fee and billing process clearly. For clarity, we had some plumbing repairs that didn't require same-day attention, so I was not off-put that we had a service call scheduled for the following week. One of our requests was to install a couple of new shower heads I ordered, which were expected to arrive before the service call. We also had a couple of slow-draining sinks and another sink that had low water pressure. The company's office staff were extremely communicative, sending emails the day I called to schedule an appointment, the day before service, and several emails the day of service. In addition, I received a call an hour into the 4-hour window to inform me of the status of the next available technician. Also, one of the emails I received before the technician's arrival included a picture and a short bio of the technician assigned to us. I have never received such outreach before by any contractors! The technician Robert had arrived within a couple of hours into the scheduled time. He was professional and possessed an even-keeled demeanor. He quickly assessed our needs and gave us the proposed quote. Each time he entered the house he made sure to put boot covers and a mask on, he asked us to check his repairs to ensure we were pleased, and he made sure to clean up the work areas before he left.I was satisfied with the service we received and would use Atomic Plumbing again and ask for Robert to be assigned to us.

Catherine Fruit
21:08 14 Jul 20
I am thrilled with the service given by Atomic plumbing. I had a fairly complex hot water system which was failing. I got prompt attention with different options and prices. It was a pleasure to deal with someone who was knowledgable, smart, as well as courteous. They installed a tankless water heater in the most professional manner. They are so reliable. I Love Atomic Plumbing!

Lora Marin
18:53 10 Jul 20
I left an original reviewing stating that the technician was professional, courteous and efficient. So efficient that he solved the problem with my bathroom faucet in just a few minutes. But I only gave 3 stars because I felt the price was too high. The next day I received a call from Atomic, asking about the service call. After describing the visit, Paul confirmed with the tech that indeed, it was a quick and easy repair. They wanted to insure that I was a satisfied customer, and gave me a credit for an additional 25% off. The job was done right and the price is reasonable, I'd be happy to call them again, if need be.

Laurie Lukeivic
15:53 30 Jun 20
I had my home completely re-plumbed with new water and drain lines and install a new tankless hot water heater for 2 baths, laundry and a new kitchen. Sean and Zach did an outstanding job. They were both professional, knowledgeable and friendly. One thing that I noticed was that they both worked well together as a team. Great teamwork! Sean was very meticulous in his work not only for how it functioned but how it looked. They removed all exiting piping and daily left the job site spotless. I would highly recommend Atomic Plumbing and Drain Cleaning Corporation.Steve H

Great company. We dealt with another local company whose rates were astronomical and lead us in the wrong direction. Atomic Plumbing came out and they were fair and explained everything. They have been a huge help, The techs were great too. Very professional and honest. We could not be happier. I highly recommend them. Make Atomic your first call.....don't make the mistake we did!

Tiffany Sechrist
20:39 23 Apr 20
I just want to say that Justin Duke was the best! Not only did he fix the requested items but he fixed additional requested items once he arrived. He was very professional, kind, courteous and willing to do whatever I needed without hesitation. Everything he did looked great, works great, and I just appreciate his professionalism, knowledge, and dedication to the task at hand. He is truly an asset and positive reflection to and of your company and I will continue to refer to your company for all my plumbing needs because of his work, attitude, professionalism, and skill. Thanks Justin for all you did.

Jeff Radford
00:43 03 Apr 20
We called Atomic as our landlords were taking a bit to have a quote sent to us for our slow kitchen drain. Atomic quoted someone to come out between 12-5 the dame day we called. We got a call back letting us know a tech was on their way and Sean D. showed up. Sean was super nice and friendly upon arrival and the entire time he worked on our sink. He asked what happened so far and was not frustrated that I wasn't able to provide him with details as my significant other hadn't filled me in on what had happened with the sink. So, Sean took time to see what was going on so he could work on it.While Sean was here, I learned a lot about all the ways that people come and fix things. I appreciated being told what the possibilities were for how things could get fixed if there was a worst case scenario and how he would handle it. All in all, Sean's customer service skills are top notch and if we have another issue, I hope everyone at Atomic is the same if we don't get him again. He let us know that the drain issue is common because of the exit plug on the outside of the house and that was good knowledge to have in general. Out service with Sean was quick, informative, but he definitely paid attention to detail and now our kitchen sink drain is working as it should. Very happy customers!

Ciara Clements
21:51 30 Mar 20
I've always heard great things about you guys ever since I was first stationed here in 2011. When my laundry room drain flooded I knew who to call. Aron came out got right to business and made sure everything was 100% good and to my satisfaction before he left. My husband and I are a military family so it's hard to find professionals to trust and Aron 100% took care of the issue in record time and was super knowledgeable. I also really appreciate the Megan reaching out to make sure I knew when he was heading out and to follow up with us afterwards. It shows how much integrity a company has because we know you care! Thanks guys!

Audrey Roller
19:05 19 Mar 20
This was our first experience with Atomic. From our initial call, to the follow-up communications, to the arrival of our technician was great. Our technician, Ryan D. was top notch! He evaluated the situation; presented to us his plans for repair, and completed the repairs in a timely and professional manner. He didn't seem to mind my husband looking over his shoulder while he was working, and explained what he was doing as the work progressed. The work area was spotless when he completed the job! For the amount of work that was done, we thought the price was fair. We will definitely be requesting Ryan on any future plumbing repairs. Thank you Atomic and Ryan for a job well done!

Rebecca Reamey
22:08 05 Mar 20
Atomic Plumbing is amazing. I have used them twice in the last year. Both times I had bad pipes leaking in the garage. Justin R. was the technician to come both times. He was quick in arriving which is helpful when water is going everywhere. He is very professional and explained everything to me while fixing everything in a timely manner. I also want to give praise to the ladies in the office. They were very nice and helpful each time I called. Highly recommend Atomic Plumbing and Justin R.

Renee Church
17:51 29 Feb 20
Randy C. was great! I had a window of 8am-noon and he was at my house before 830am. he was very professional and personable. I had been recommended to Atomic by some family friends, and I'm happy I went with them to get our garbage disposal replaced. Randy also gave me some extra magnets for my 2 year old and 4 year old-- my 2 year old son was super excited about that :) Thanks again!

Susanna Aikin-Wise
21:09 20 Feb 20
I don't doubt the expertise of this business, and would agree with professionalism and punctuality. However, when I called to schedule the appointment I already knew my issue. I had a bad cartridge in my shower, causing water not to come out of the faucet and shower head. I explained this when making the appointment. Technicians came out and confirmed the issue, I was prepared to have them repair it until they provided the quote of $568!!!! I said the part costs $40 and it's takes 10-15 minutes to replace! I was beyond shocked and disappointed. The price included a $100 trip fee because they didn't have the cartridge (yet they advertise "fully stocked trucks"). But even at $468, the price was still ridiculous considering the type of repair. If plumbers make $2000 an hour, I need to switch profession. They made $69 for basically confirming what I had already told them...I guess they are still winning. UPDATE 01/17/2020 - the owner responded to my original post, asking me to contact the office to discuss my experience. I contacted them this morning and spoke to Paul. I shared my thoughts on the pricing based on the nature of the repair and he appreciated the input and said they would review their rate sheets. He also offered to refund the $69 service fee, which was much appreciated! The responsiveness and open-minded attitude towards hearing me out really demonstrated their commitment to being respectful business owners, and shows pride in business ownership. Thank you, Paul, for your time and consideration!

We've used Atomic Plumbing a few times for jobs around the house. Each time the technicians have been professional and the quality of work has been great. The last job was performed by Justin Ricker and Scott Perkins. Justin did a job for us before and his professionalism left a good impression on us. It was indeed a pleasure to see that Scott had the same qualities. As long as Atomic employ young men like them they will continue to have a loyal customer.

Antonio Jackson
16:21 21 Dec 19
Record cold, snow still a hazard, but Atomic had someone out to fix a split pipe in no time. Don was great, took care of everything. Couldn't have asked for anyone more helpful and professional.

Karen DeAngelis
02:00 07 Jan 18
Record cold, snow still a hazard, but Atomic had someone out to fix a split pipe in no time. Don was great, took care of everything. Couldn't have asked for anyone more helpful and professional.

Karen DeAngelis
23:48 06 Jan 18
OUR AFFILIATES AND ACCREDITATIONS
WE CAN'T THANK OUR COMMUNITY ENOUGH